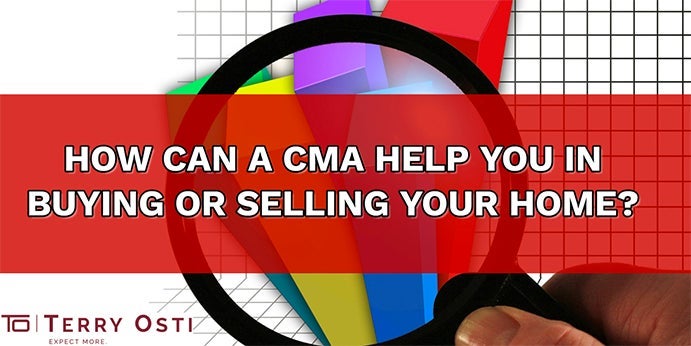 While a Real Estate professional has a thorough understanding of the acronym
CMA
, a normal person who is not in the field of real estate and who has not come across this term simply won't know what it is. I'm glad you're reading this because if you're not from our field of expertise, you'll learn more about CMA and how it can help you whether you're buying or selling your home.
Let's first define it. The acronym
C.M.A.
stands for
Comparative Market Analysis
. As you can tell by now, it is a tool that compares and analyzes the trends of home selling prices or current listings (whichever is available) are in a certain area in a neighbourhood or city. It is a great tool so you and your REALTOR® can come up with the best price to sell your home or give a fair offer when you are buying one. Depending on your REALTOR®'s practice and brokerage standards, the CMA can be a simple two-page report or an extensive 40-50-page list. Although the report for each agent varies, your home is compared to your current market using these listing types:
Active Listings:

These are the homes that are currently for sale.


Pending Listings:

These are previously active listings that are still under contract but have not been sold yet.


Sold Listings:

These homes have been sold in the past 6 months. This is a strong indication of how much your home can be sold on the current market.


Expired Listings:

These are homes that did not sell after a certain number of days. You might find these as either unreasonably priced or possibly not marketed very well, thus, not moving forward to the Sold stage.

Your REALTOR® should also compare the value of your home to a home that somehow matches yours. Some items you can compare your home with are the following:
A home that has a similar or close

square footage or lot area

.

A home that has a similar or close

age of constructio

n.

A home that has a similar or close

amenities, upgrades and condition

.

A home that has a similar or close

location

. This can further extend to other neighbourhoods or areas depending on how your agent would do it.
The CMA is absolutely FREE! If you would like to get one from me, I'd be happy to generate a report for you. Just reach out to me at 
Terry@TerryOsti.com
 or by calling me at

778-855-6784.