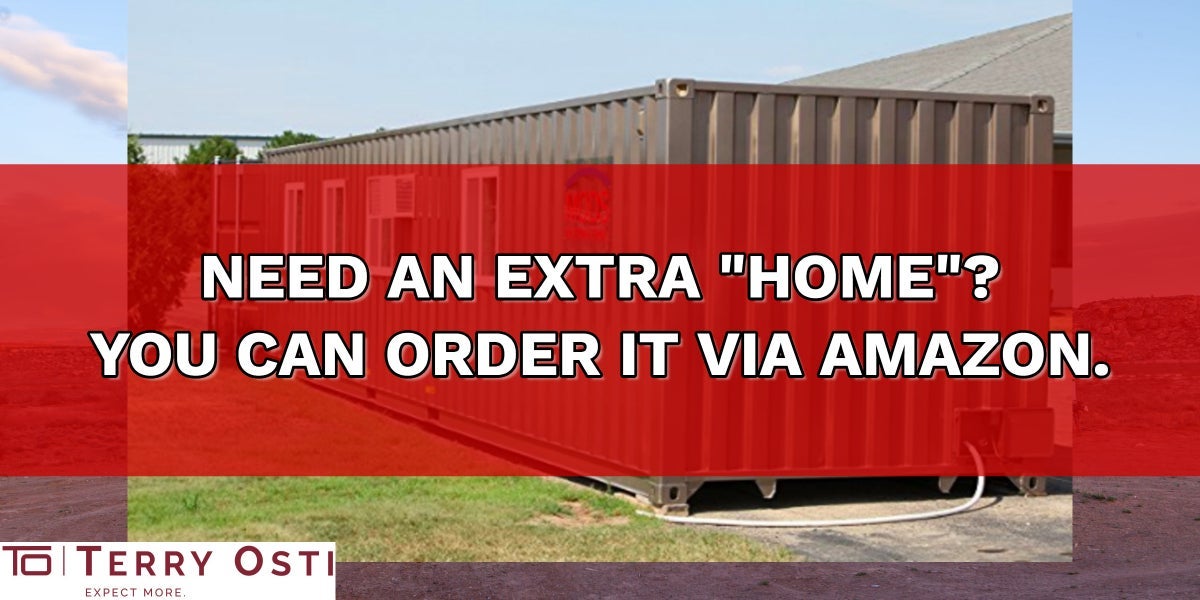 If you are in dire need for another extra house without the expensive mortgage cost for just about anything - having relatives or friends come over, a private nook for yourself for moments when you want to be alone or just an extra tiny house that can function to whatever you want it to be, where you want it to be!

Amazon is known for a ton of products that are within reach with a mere click of a button. And one of their newest 'products' are tiny houses that you can order online. Yes, don't be too surprised. LOL.
The tiny home I'm talking about is a 320 square foot tiny home that can be delivered right into your doorstep. It is currently priced at US$36,000 (plus US$3,754.49 shipping). This unique "home" can be setup according to Amazon, "…on either 12" concrete sanotube footings (10 total, one every 8 feet along perimeter) or a solid concrete slab." It's a fully furnished tiny home - pre-fabricated from new shipping container.
What's great about this tiny home is that is has side water and electric connections, for sewer it would require a bottom access sewer connection. It features a bedroom, bathroom, kitchenette (complete with appliances!!!), living room, and it has heat and air conditioning. That's more than enough to actually survive! :-)
If you're thinking of getting a one, check it out 
HERE
.