Mother's day is always the 2nd Sunday in May.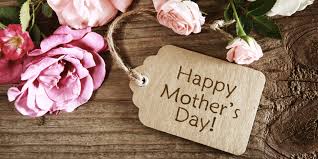 We hope your Mom is still here and sometimes holidays remind us of our losses.  If your Mom has passed, this Mother's Day might be a great day to embrace those memories that bond you together.  That might be a love of books, movies, travel, learning, cooking, hiking, or whatever it was that makes you smile.  Focus on those great moments you had this Mother's day. 
Think about what type of person your Mom is when considering gifts.  Is she a cook?  Maybe a cookbook from her favourite chef or maybe she hates to cook and you can get her a Gift Certificate/subscription to one of the food delivery services?
Does she love reading a particular magazine?  Maybe a subscription to that with a pound of her favourite coffee. 
Amazon actually has a search for Mother's Day, 
check it out
.
Brunch.  We have so many great places in the Lower Mainland.  Wherever you live, just google Mother's Day Brunch!
Dinner.  Same as above.
Grab the whole family and go for a great hike or picnic in your 'hood. 
Here are some local events