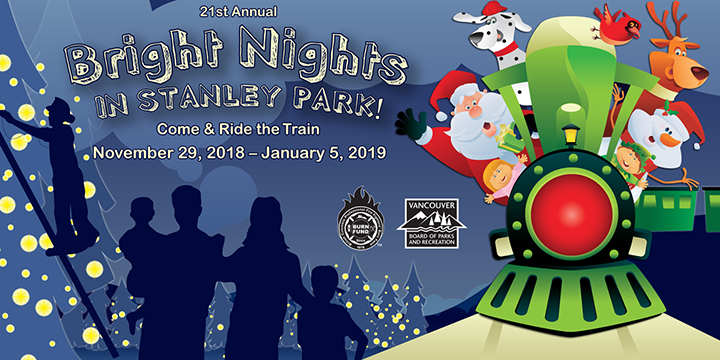 The holiday season may just be beginning, but we have a ton of activities and display of lights that we have come to know and love throughout the years. A testament of the beauty of lights is the amazing 
Bright Nights at Stanley Park
that has been around since 1997! In its 21st anniversary, the largest and most famous West Canadian holiday attraction can only get better. Have you ever been? Comments and suggestions?
With a great cause behind this dazzling light display, the donation to experience this once in a year festival of lights is extremely worth it! All proceeds directly go to the BC Professional Fire Fighters' Burn Fund. The holiday season is a joyful time for giving - so I encourage you to give generously. :-) 
Learn more about this exciting event, 
HERE
. It will be running until January 5, 2019 
so make sure you grab a vacant spot on your calendar.
The weather may be cold but I'm sending you and your loved ones warm holiday wishes. I hope that the happiness of the season follows you into the New Year!