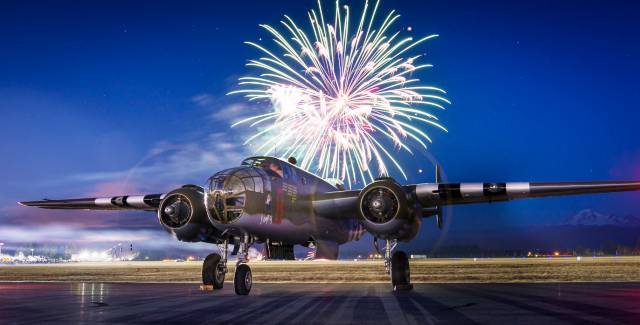 Since 1962, the skies of Metro Vancouver has been graced by the power, grace and innovation of Canadian Aviation. Considered as one of the Top 10 Airshow's in the world, you can only expect the best as the Abbotsford International Airshow turns 57 years old!
Apart from the marvelous acrobatic plane stunts and the breathtaking Twilight show (which you shouldn't miss at all!) there are also other things you can see and do starting today. From Outdoor Cinemas, Live Performances, Scavenger Hunts to seeing in person Static Displays through an exhibit area and a Kids Zone for your kids to enjoy - a day won't be enough.

If you haven't seen a great fleet of majestic planes, I'd suggest you go there to experience it at least once in your life. I'm sure you'll say you're proud to be Canadian! History, directions, performance schedules, tickets and more at 
www.AbbotsfordAirShow.com.